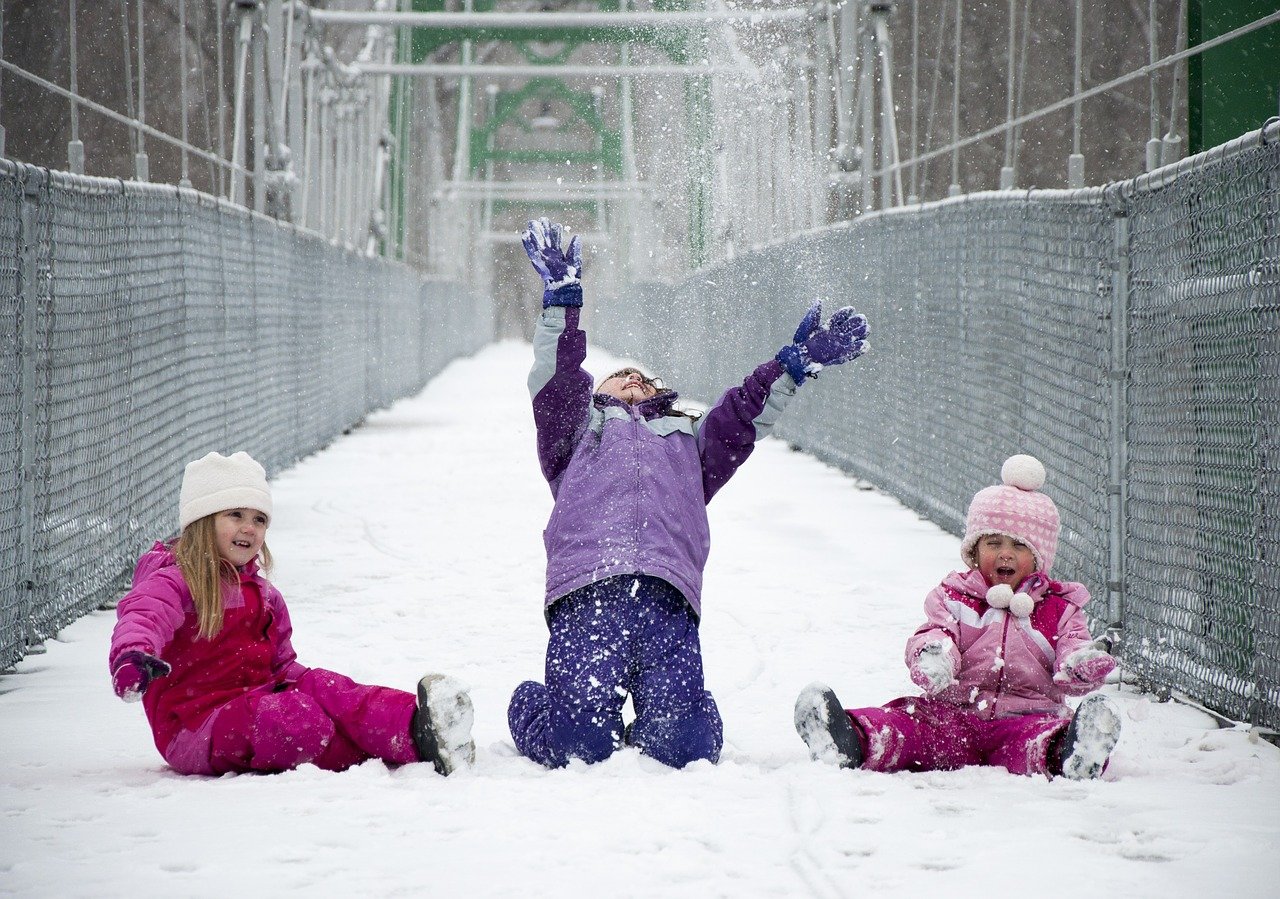 Winter is an exciting season for children, who often look forward to less time in school and more time with their families. However, as that chilly winter weather takes over, outdoor activities become limited. Kids tend to spend more time indoors and usually eat more around the holidays. Not a healthy combination!
Rather than allow our families to fall into sedentary habits and food comas, we should encourage and find ways for our kids to be active during the winter. Recent studies conducted by the Center for Disease Control and Prevention found that children and adolescents should have at least 60 minutes or more of physical activity daily. Not only is that movement good for the body - it's good for children's cognitive, academic, and overall development!
To help your family beat that seasonal temptation to sit still, we've rounded up some effective and entertaining ways to keep your children moving. So go ahead, bundle up in comfortable layers if need be, and start moving with these ideas:
Use Interactive Exercise (Together as a Family!). Kids these days love devices as much as any of us - so why not play into that? You can get creative this season by incorporating any interactive video game like Kinect, Xbox, or Wii Fit into your exercise routine. Plus, parents can play along with their kids for an extra level of fun!
Visit Indoor Activity Centers. If you absolutely can't stand the cold, work around it!  Visit an indoor swimming pool or  indoor recreational sports facility where children can play soccer, basketball, karate, volleyball, and more. Local rock climbing, trampoline or parkour parks are great indoor exercises, too.
Do Household Chores with Kids. While not quite as fun as a Wii Fit, chores can count as an activity, while also helping to teach your children about discipline and housework. Cooking, cleaning the dishes, tidying up their rooms - this is all beneficial in small but important ways. Also, have your kids help you shovel the sidewalk after a snowfall. They will get to exercise their muscles and build a sense of accomplishment in completing the task.
Go Outside from Time to Time. We all have to leave the house eventually! Have your kids go with you when you walk your dog, or take a stroll through the neighborhood to take in the lights and sounds of the holiday season. You can also bring your kids along on your shopping and errands. Remember, all those steps around the mall or grocery store add up!
Hold Winter Games at a Local Park. To help your children get excited about the chilly weather, you can enjoy mini-games in your nearest community park to take advantage of the season. You can create igloos, build snowmen, go sledding, have snowball fights, and play hide-and-seek in the trees. This will keep them active physically despite the cold weather.
Exercise should always be entertaining and fun, especially for children. And creativity and variety goes a long way in helping people of all ages stay active. Try to eliminate the boredom factor by giving your family as many choices for fun activities as possible this season!
Still have questions about your child's health and activity needs? Feel free to contact our Capital Area Pediatrics team at a location that's convenient for you. Our staff is always happy to answer specific questions that will help you personalize your family's healthy lifestyle needs and goals!