Pediatric Sports Medicine | Sport Physicals 
You've heard of annual physicals - but have you heard of sports physicals? Sports physicals are important because they ensure that your child is healthy enough to participate in the sport of their choice. These specialized exams can help uncover current health problems that you and your child need to address prior to participating in their favorite sports. It can also help reveal potential health problems that could affect your child in the future - allowing your care team to establish solutions for preventative care.
If your child is looking into playing a sport, contact your pediatrician. At Capital Area Pediatrics, we take sports physicals very seriously. That is why we encourage every family to bring their children in for one prior to each season's practices and games. To schedule an appointment with a CAP pediatrician and get the all-clear for your child, find your nearest location and contact us today.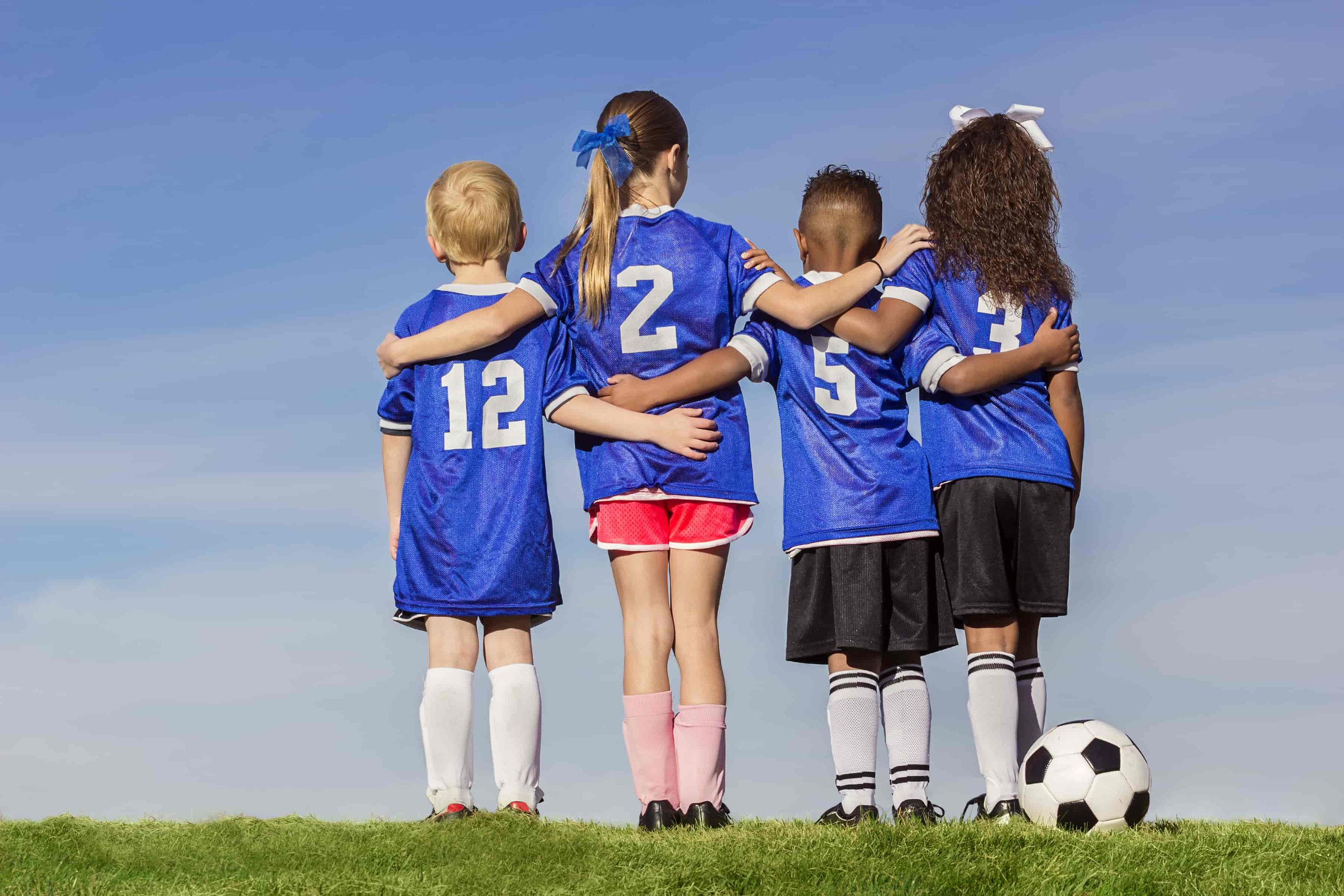 FAQs on Sports Physicals
What is a Sports Physical?
A sports physical exam, also known as a pre-participation physical evaluation (PPE), is a physical conducted specifically to evaluate physical issues related to athletic health. While a regular physical exam focuses on health and wellness overall, sports physicals allow doctors to examine a more narrow range of potential health issues. These exams help doctors and families determine whether or not a student athlete is healthy enough to participate in a sport.
Why Does My Child Need A PPE?
In the state of Virginia, sports physicals are required by many individual schools and by the Virginia High School League (VHSL) prior to a child's participation in a sport. Specifically, VHSL requires an exam after May 1st to allow participation during the following summer or school year. But even if a sports physical isn't required by your child's school or team, it's recommended that your child undergo one in the interest of their health and safety.
What Happens During a PPE?
There are two key parts of a sports physical:
Medical History: This part of the PPE includes questions related to a child's family history, past illnesses, recent injuries, allergies, and current medications. We recommend meeting with your family's normal pediatrician for this exam to assist with the information gathering process. Meeting with your regular pediatrician ensures that your doctor has access to your child's full records, past medical history, vaccine record, and more. It also keeps all your child's records and medical information in one place, rather than scattered at various offices or urgent care sites.
Physical Examination: During the physical exam, the pediatrician will record your child's height, weight, pulse, and blood pressure; check their ears, nose, throat, heart, lungs, and abdomen; and evaluate their flexibility and strength.
Will My Child Need a Regular Physical After Having a Sports Physical?
Yes. The American Academy of Pediatrics recommends that all children between ages 5 and 18 have a physical exam once a year. A PPE does not replace a standard wellness exam. That being said, we can clear your child for sports at their annual physical unless your sports league requires specific timing of the clearance and form completion prior to the start of that specific sports season.
Will My Child Need Additional Care After Having a PPE?
Unfortunately, a PPE does not eliminate the risk of injury on the field. Sports injuries are the second leading cause of emergency room visits for children and adolescents, and the second leading cause of injuries in school. Common acute sports injuries include shoulder dislocations, fractures and sprains, concussions, and meniscus tears. Athletic children can also suffer from overuse injuries such as tennis elbow or little league shoulder, especially during growth spurts.
In most cases, a sports injury (such as a concussion, acute injury or chronic sports pain) can be evaluated and managed by your pediatrician before a referral to a specialist is needed. However, parents should seek emergency care if a child cannot use the arm or put weight on the leg that was injured; if the injured area looks misshapen; if a child loses consciousness; if there are multiple episodes of vomiting; if a child experiences severe abdominal pain or neck pain; and/ or if a child has sustained difficulty breathing.
How Can Capital Area Pediatrics Help?
In addition to prioritizing sports physicals themselves, Capital Area Pediatrics takes sports injuries very seriously. We understand the importance of PCP management and follow-up care in the event of an injury on the field. Families who come to us in cases of injury will leave with a detailed plan of care for both a child's home and school environments.
Capital Area Pediatrics is happy to accommodate busy schedules to perform sports physicals at the necessary times; provide young athletes with advice for a safe sports season; and manage acute or chronic injury related to sports. When necessary, we can refer to excellent specialists for rehabilitation or further specialist management.