Newborn Care and Services
Life is certainly busy for newborns and their parents. In addition to families providing around-the-clock care to infants at home, your doctor will want to keep close tabs on your baby's progress. That's because the first two years are a crucial time in a baby's growth and development - and we want to make sure your child stays on-track as they set out in life! As a result, you will probably spend more time in the pediatrician's office during the first two years of your baby's life than you ever will again.
Keeping track of a newborn's care can be overwhelming - but it doesn't have to be. At Capital Area Pediatrics, we'll help you keep track of your upcoming visits, and will take as much stress as possible out of planning each visit and coming to the doctor. We also offer 24-hour phone advice at no charge, to ensure the information you need is always available to your family.
Don't rely on phone calls alone, though - if your child is due for a visit, contact us today! You can schedule an appointment online or call one of our five locations to set up your appointment. Be sure to ask us about our evening hours, offered specifically for busy families!
Our doctors also see newborns at area hospitals, including Inova Fairfax Hospital, Inova Loudoun Hospital, Reston Hospital Center, and Virginia Hospital Center. Please check with your specific office location for details.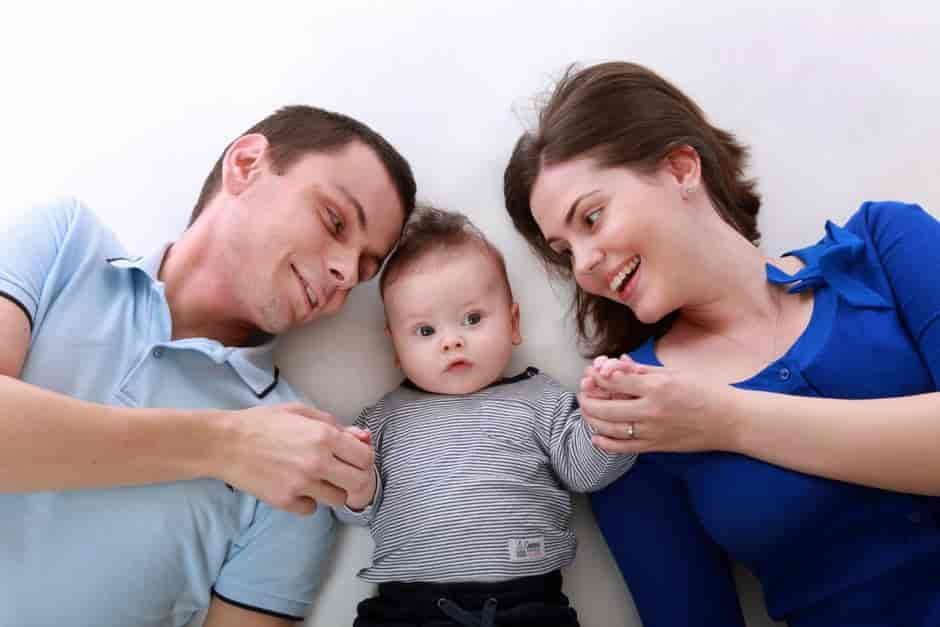 FAQs on Newborn Care
How Often Will My Newborn Need to Go to the Doctor?
The American Academy of Pediatrics (AAP) recommends babies get checkups at:
Birth
3 to 5 days after birth
Two weeks after birth
At the ages of 1, 2, 4, 6, 9, 12, 15, 18 and 24 months
Visits may become more frequent if we have concerns about your child's development. Fortunately, when visiting with a Capital Area Pediatrics pediatrician, you will always know when you are expected to come back. We will keep track of the schedule for you - you just have to come back for your recommended appointment dates!
What Can I Expect to Happen at Appointments?
Exams Will Be Conducted: A physical exam is the cornerstone of any doctor's visit. These exams give pediatricians a chance to check a child's ears, eyes, mouth, skin, heart and lungs, abdomen, hips, and legs. During early development, when their skulls are still maturing, doctors will also check children's heads.
Measurements Will Be Taken: Expect your pediatrician to take measurements of your child! We'll focus on their length (which eventually will be referred to as their height), body weight, and head circumference. These measurements will be used to help us monitor how well your child is growing - and will help us catch any abnormal delays.
Development Will Be Checked: Your pediatrician will take time during appointments to evaluate whether or not your baby's development is on track. They'll do this by making observations of their behaviors, as well as asking you about any timely milestones they may have hit or missed (i.e. rolling over, sitting up, etc.). Parents are encouraged to bring information and questions to discuss with their pediatrician during appointments, as this can help provide a fuller picture of your child's growth.
Behavior Will Be Assessed: To help catch common psychological or behavioral issues, your pediatrician will ask about your child's behavior. They'll also interact with the child and observe their actions and reactions for any red flags.
Additionally: At some appointments, your pediatrician may also perform a vision screening; may conduct blood tests; or may give your child a scheduled vaccine. Your CAP team will always discuss what is appropriate for your child given their age at your visit.
Does Capital Area Pediatrics Offer Any Resources to New Parents?
Absolutely! Our team is proud to offer prenatal classes(opens in a new tab) and newborn classes, as well as parenting classes for newborns and toddlers. We also offer prenatal visits, where couples can meet our providers, discuss their questions in-depth, and take tours of our offices.
Being a parent is not easy - and it is our job to provide you with the information and tools you need as a new mom or dad. We encourage you to contact our offices at a location near you to learn more about upcoming classes and how they can benefit your family.