Sick Visits for Children
Well visit. Sick visit. Can you name the difference?
In the medical community, a well visit refers to the annual exams that children undergo as toddlers and adolescents. Sick visits, however, are just as important. While well visits focus on preventative care, sick visits allow your pediatrician to treat your child in the event of illness and injury. Cold and flu bugs, sprains and strains, and similar ailments can all be treated during a sick visit.
If your child is currently under the weather due to a non-emergency health problem, we encourage you to contact your family doctor. At Capital Area Pediatrics, we offer evening hours and family care focused specifically on addressing your child's acute health needs. To schedule an appointment with a CAP pediatrician, find your nearest location and contact us today.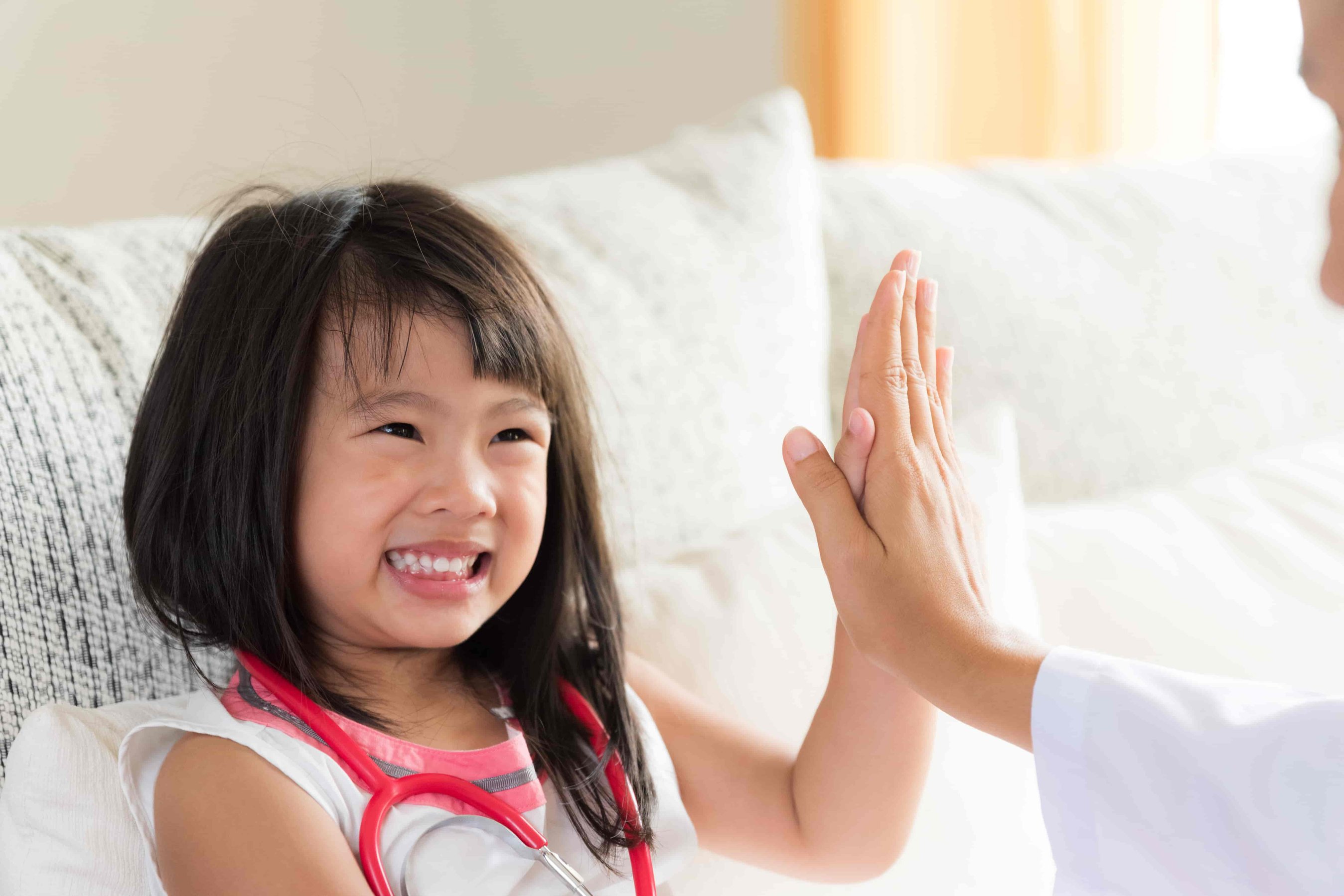 FAQs on Sick Visits
What Is A Sick Visit?
Doctors use the term "sick visit" or "sick child visit" to refer to appointments where sick children visit their pediatrician. These appointments are different than well visits, where doctors check your child's growth and development in general. Instead, during sick visits, doctors diagnose and treat a particular acute health concern (ex. Cold or flu, potential sprains or mild injuries, constipation, rash, abdominal pain, etc.).
Sick child visits usually take around 15 to 30 minutes. During the appointment, a pediatrician will check the child's symptoms, determine their cause, prescribe treatment, and discuss other important details as needed with families. Parents should be ready during the visit to answer questions about:
the child's symptoms
when the symptoms began
the child and the family's medical histories
various situation-specific questions that may help in diagnosing the child's illness
When Should Parents Schedule a Sick Visit?
Any parent understands how tricky it is to know exactly when to call a doctor. In many cases, particularly during cold and flu season, children can recover from an ailment with fluids and rest. However, pediatricians do recommend being seen promptly if serious symptoms develop. These include:
High fever in children younger than one year of age
High fever in children older than one year old accompanied by other symptoms such as vomiting, rashes, confusion, headache, or stiff neck
High fever or persistent fever that lasts more than three days in a row
Widespread rash
Rashes that look like chicken pox
Rashes that are accompanied by heavy breathing
Regular, repeated vomiting
Diarrhea
Any unusual symptom that lasts for more than three days in a row
Persistent pain, such as stomachache, sore throat, headache, or an earache
Please make an appointment if your child is exhibiting any of these symptoms, you can easily use our self-scheduling for most of these visits.  Please send a portal message if any symptoms similar to these, but you're unsure whether your child needs to be seen.
What If My Family Can't Wait for the Next Appointment Time?
At Capital Area Pediatrics, we are proud to offer visits every day of the week, including weeknights and weekend days.  Most visits can be seen within 24 hours.  We invite you to schedule express sick visits on our website for established patients with single symptoms less than 3 weeks or for mild symptoms requiring clearance for daycare/ school.  Symptoms include fever, ear pain, cough, diarrhea, sore throat and acute injury.
Are Sick Visits the Same as Emergency Care?
No. Sick visits are used to address important but non-urgent health concerns. Children experiencing an emergency health issue (i.e. seizures, breathing difficulties, or severe injury) should visit an emergency room as soon as possible for immediate medical attention.
Why Should Parents Schedule Sick Visits with their PCP Instead of Visiting an Urgent Care?
When children are unwell, parents will need to decide where to go: their pediatrician, urgent care, or an emergency room. Emergency care, of course, is available for true emergencies where life-saving procedures may be needed.
In less serious situations, urgent care is sometimes used by families to address non-emergency health concerns. However, we recommend calling your child's pediatrician or family doctor before seeking care in an urgent care center, unless your child's physician is unavailable or your child is experiencing a medical emergency.
There are a number of reasons to utilize a family doctor (PCP) rather than an urgent care center. These include the following:
Visiting with your child's primary care physician will always be the least expensive option. If an ailment can be treated by a PCP, it's best to avoid the high cost and wait time of an emergency room.
Your regular pediatrician knows your child best. While a new doctor will only be able to go off of what they see during a visit, your regular doctor will have additional access to a full record of your child's care. Having this medical history allows for more comprehensive, targeted care.
Visiting the pediatrician allows us to maintain an ongoing record, i.e. maintain continuity of care. By keeping medical information in a single file, it will be easier to build your child's history. And the more comprehensive that history is, the easier it will be to treat that child in the future, too.
What Do I Need to Know About Sick Visits at Capital Area Pediatrics?
Capital Area Pediatrics staff always recommend contacting us before families visit an urgent care center. We understand that children may need help at any time. That's why we are open 7 days a week and offer evening appointment hours at our various locations.  
Should your children fall ill, contact us by our secure messaging services to determine if a prompt sick visit is needed. We're here to help your family in the event of acute injuries or complicated health issues alike. With that in mind, questions about concussions, recurrent headaches, recurrent abdominal pain, and other health issues are welcome.