Skip Main Content
Adolescent Care and Services
Adolescence is a unique period of time where our children begin to transition into adulthood. As our children hit their adolescent years, they experience tremendous physical, psychological, and social development changes. Keeping up with and addressing these changes is extremely important. Families and pediatricians need to work together to treat immediate health problems; to influence the habits and health goals of teenagers; and to provide actionable recommendations that will help teens mature into a healthy picture of adulthood.
At Capital Area Pediatrics, we offer care via a team of pediatricians who understand the sensitivities and challenges of treating young adults. We encourage families to maintain a relationship with our practice until their children turn 21. Doing so will allow us to work with families to improve the healthy development, health, safety, and well-being of your children as they march into adulthood.
If your child is due for an annual exam or another type of visit, contact us today! You can schedule an appointment online or call one of our five locations to set up your appointment. Be sure to ask us about our evening hours, offered specifically for busy families and young adults!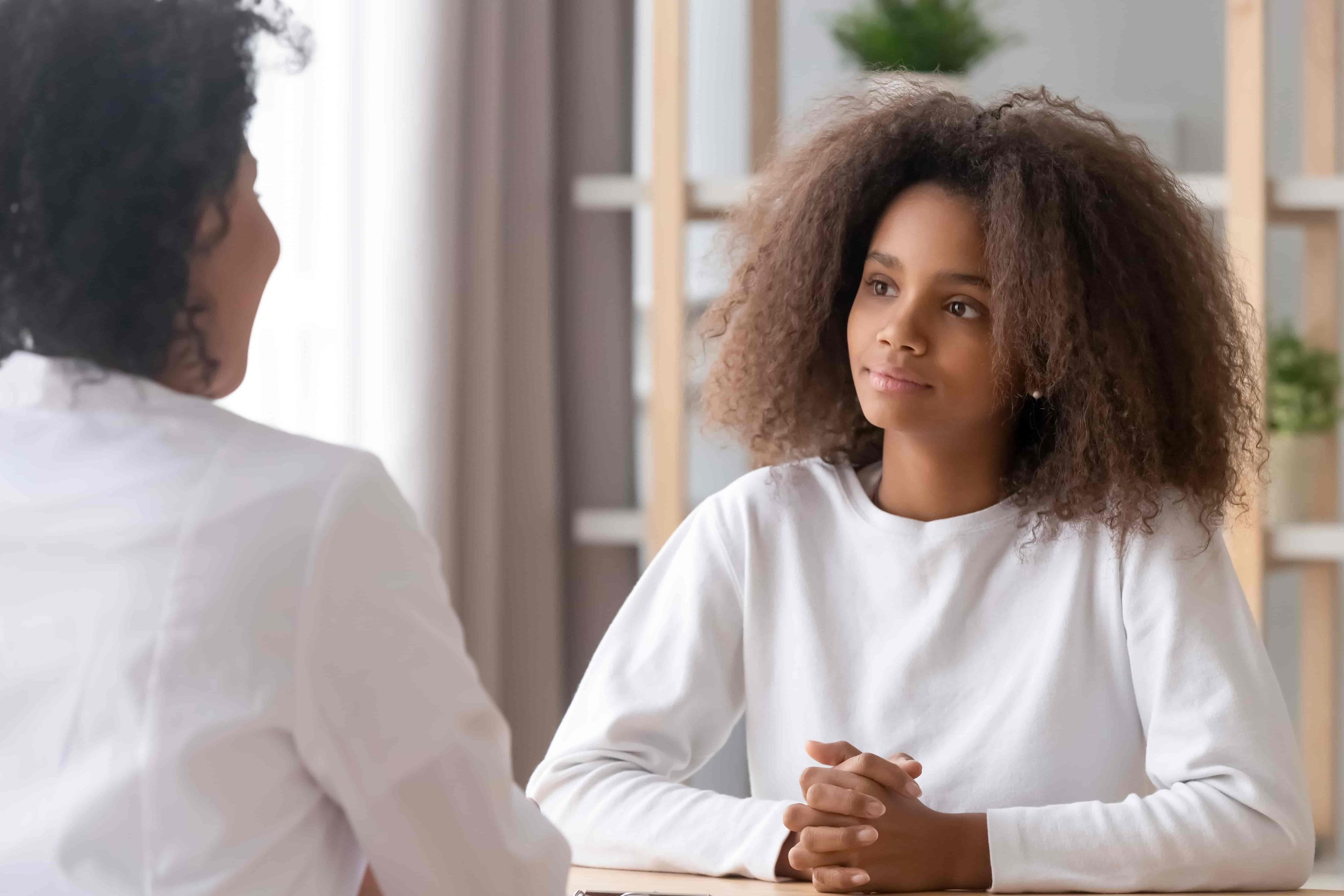 FAQs on Caring for Teenagers
At What Point is My Child Considered an Adolescent?
Children between the ages of 10 to 17 are typically considered adolescents, while those aged 18 to 25 are considered young adults. In addition to offering services to all adolescents, our pediatric practice can sometimes offer care to young adults (i.e. ages 18 - 21). This will be dependent on which location your family visits.
Why is Adolescent Care Important?
The behavioral patterns established during our teen years play a huge role not just in our children's current health status, but in their risk for developing chronic diseases during adulthood. Maintaining communication with a family doctor, and using that doctor's resources to engage in healthy habits and conversations, can help set our teenagers up for as healthy an adulthood as possible.
In addition to laying the groundwork for future health, doctors and families have a responsibility to support teens "in the moment" as well. Our teenage years involve some big transitions and adjustments, both in terms of biological changes (i.e. puberty) and social changes (i.e. dating, first jobs, learning to drive, etc.). Providing immediate support and care during these developments goes hand-in-hand with setting up our children for success as adults. It also sets them up for academic success, as healthier students tend to perform better in school!
What are Some Common Health Issues and Topics for this Age Group?
Generally speaking, teenagers and young adults are considered to be a (physically) healthy demographic. However, they are still prone to certain health issues or risks. The following are all examples of things that could affect our teens as they grow:
Mental health issues
Sports-related injuries
Substance use
Smoking/nicotine use
Nutrition and weight conditions
Sexually transmitted infections
Unintended teen pregnancies
Vehicle collisions
In addition to this list, teenagers are also sensitive to changes in their social environments. That means events in their families, peer circles, school and/or neighborhood can influence their overall health and well-being in major ways.
What Can I Do to Support My Adolescent Child?
It is important for parents to maintain and schedule regular doctor appointments for their teenager. By meeting annually with your teen, our team can keep track of changes in their physical, mental, and social development. We can also offer advice about avoiding unhealthy behaviors, such as smoking and drinking.
During their visits, we will also review their immunization history, ensure that they receive any boosters or age-appropriate vaccines they may need, and offer baseline screening labs for anemia and cholesterol.
Note that if your teenager develops an illness or chronic condition of some sort, they may be asked to come to see us more frequently for extra follow up office visits. Additionally, if teenagers develop acute health issues (i.e. cold and flu season, sports injuries, etc.), it is important to bring them in immediately for treatment.
If for any reason your child needs care that we cannot provide, we will refer your teenager to a specialist to ensure they receive that care.