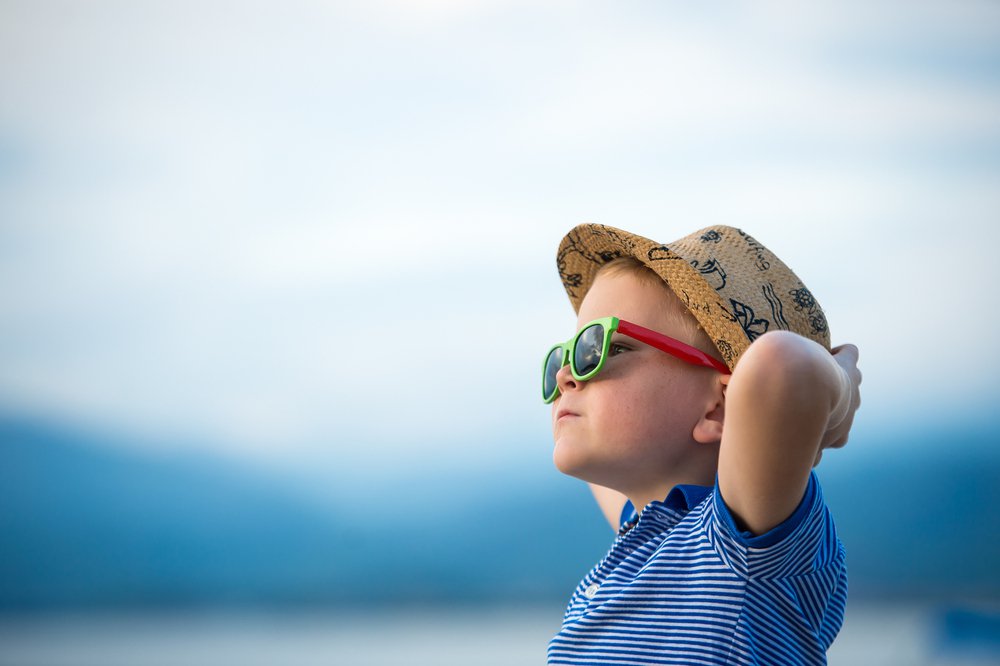 As spring break approaches, children and parents alike are excited to get a break from the classroom or the office and enjoy a family vacation. While it can be easy to get lost in the excitement of planning a trip, you should make sure that you take all of the necessary precautions for your child's health while you travel. If you've decided to take your kids out of the country this year, you should be especially careful, as other parts of the world often house different diseases and health risks. That's why we've outlined everything you should do to keep your child healthy on your trip, and how we can help.
Pack Useful Materials
As you travel to a new place, you want to be prepared and have everything you need on hand. Don't forget to pack your child's health essentials, like their inhaler or any medications they are taking. Basic medications like acetaminophen, ibuprofen, diphenhydramine, bacitracin antibiotic ointment, and/ or hydrocortisone cream should also be considered to have on hand. You should also keep hand sanitizer around for the times that hand washing isn't available. Particularly during the COVID-19 pandemic, please bring extra face masks for all your family members aged 2 years and up.
It can be helpful to keep some fluids on hand during your vacation activities, as a child's body works best when it is hydrated. If the temperatures are hot where you are, or you are participating in strenuous activities like hiking, your child will need to take extra care to make sure they stay hydrated. Try keeping some Pedialyte packets with you to replenish their electrolytes, and make sure they're taking frequent breaks to sip water.
You may want to keep bottled water on hand, as your child's body could react poorly to the water there. The drinking water in different countries can often make both adults and children feel sick since your body is not used to it, so it is safest to keep your own with you.
Adjust Your Schedule
If you are traveling far enough, you and your family will likely experience some jet lag. Rest is one of the most crucial parts of a child's health, so you should do what you can to keep their sleep schedule as regular as possible.
Try adjusting your child's sleep schedule a few days before leaving, or plan your trip around your child's current sleep schedule. For instance, leave time in your agenda for your child's typical nap time, and end activities early enough that they go to bed around the same time. If you are considering using diphenhydramine to sleep or melatonin to adjust sleep, please discuss with your pediatrician.
Have a Medical Plan in Place
If your child gets sick while you are abroad, you'll want to already have a plan in place for how to deal with it. Before traveling, it is wise to look up nearby hospitals or urgent care, especially those that are comfortable seeing children. Keep this list handy, rather than urgently looking while your child is sick.
You can use our patient portal(opens in a new tab) to send us questions while you are out of town, but be aware that these messages are not monitored 24-7 and may take 48 hours for us to respond. We can give you advice, but typically do not prescribe medications without a visit. Of note, new insurance regulations no longer allow us to do telemedicine visits if you are out of state or out of the country.
Get Any Necessary Vaccinations
Please make sure your child is up to date for all routine vaccinations, regardless of where you are traveling. With international travel, it is important to protect your family from regional diseases. There are several important vaccines you can receive to reduce your risk of catching certain diseases, including:
Typhoid Fever - Typhoid fever is a disease spread through contaminated food and water or close contact with an individual carrying the disease. If you are traveling to an area where Typhoid fever is present, you and your family should complete vaccinations at least one to two weeks before you travel to ensure the vaccine has time to take effect.
Yellow Fever - Yellow fever is a viral infection spread by a particular species of mosquito. If you are visiting areas affected by the virus, your family should receive a vaccine to protect against it.
Malaria - Malaria is a mosquito-borne disease caused by a parasite, and it can be fatal if it is left untreated. If you are traveling to an area with high rates of malaria, be sure to speak with your pediatrician about using antimalarial drugs before, during, and after your trip.
As a part of global travel, you must take precautions to protect yourself and your family from diseases that may be prevalent in the area you are visiting. The CDC also has a great resource of information that allows you to search by your country of travel.
Set Up Travel Consultations
A travel consultation is an appointment with your pediatrician in which you discuss customized care for your family's travel needs. Your pediatrician provides thorough feedback based on many factors, including:
The age and sex of your child.
Your child's health history.
The destination and your length of stay.
The activities you have planned for the trip.
The season of the year.
Types of accommodations that are needed.
Your doctor will address any specific needs or concerns, supply appropriate refills of chronic medications, and insure recommended vaccinations are up to date. A travel consultation should be scheduled at least a month before your trip.
Travel consultations are the best way to keep your family safe, as you will receive specialized care and recommendations for international travel. If you are preparing for a vacation, Capital Area Pediatrics offers travel consultations and travel advice resources for you and your child to enjoy your trip worry-free.
If your child needs pediatric care, Capital Area Pediatrics offers top-tier pediatric care to families throughout Northern Virginia. Our dedicated team is committed to providing everything from travel consultations to sick visits. All of our providers, including those at our Ryan Park / Ashburn and Herndon locations, are accepting new patients and would be happy to reconnect with our existing families. Request an appointment online, or find a location near you today.