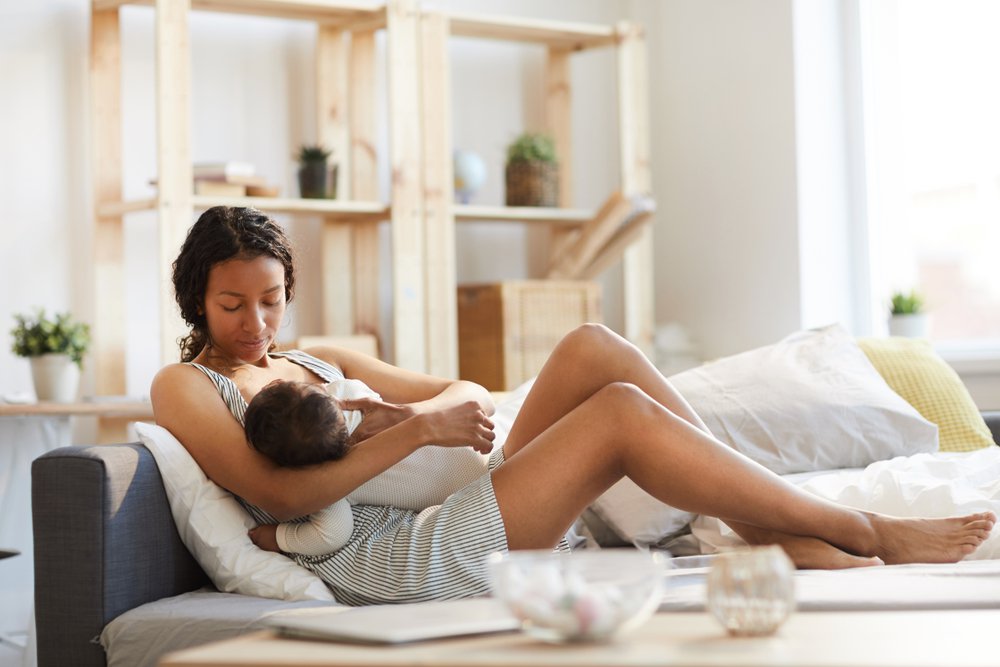 Contrary to popular belief, nursing doesn't often come naturally to many mothers or newborn babies. The truth is that nearly all mothers have trouble breastfeeding their babies in the first week following birth. A research study conducted on mothers found that approximately 60 percent of moms stopped breastfeeding earlier than they intended, and among the list of reasons was difficulty with lactation. 
The most common problems mothers encounter are problems with the baby latching/ sucking, nipple soreness, delayed onset of milk supply, and excess infant weight loss. 
Unfortunately, many mothers don't reach out for help when they experience nursing difficulties because they feel it should come naturally, and are not sure what resources are available to help them. Obstetricians and nurses do not typically have clinical training in breastfeeding, leaving mothers unsure of where to turn for help after the baby is born. 
However, it's crucial to reach out for help when you need it. The World Health Organization (WHO) recommends that all nursing mothers receive support that enables them to provide their newborns with the health benefits associated with long-term breastfeeding. Moreover, the Affordable Care Act covers lactation care in order to remove barriers to successful nursing. 
At Capital Area Pediatrics, our lactation consultants are experts at troubleshooting breastfeeding difficulties and giving personalized advice. 
What Is A Lactation Consultant?
A lactation consultant is a health professional that specializes in aiding mothers in their efforts to breastfeed their newborn. They are trained to help mothers with everything from how to address common problems with nursing to increasing your milk supply so that you can reach your breastfeeding goals with confidence. They also are trained to provide guidance on the best use of nursing-related equipment like breast pumps and nipple shields and guidance on issues for older babies like weaning or plans for pumping when mom goes back to work.
Many lactation consultants receive their professional certification either through the International Board of Certified Lactation Consultants (IBCLC), or the Certified Lactation Counselor (CLC) certification program. In order to earn IBCLC or CLC certification, one must undergo thousands of hours of training and clinical experience in physiology, anatomy, nutrition, child development, and psychology. Participants must also successfully demonstrate all of this knowledge through an examination. Currently, there are over 8,000 certified lactation specialists working in hospitals, physician's offices, and other settings in the United States. 
What Does A Lactation Consultant Do?
Professional lactation specialists provide a wide range of services to mothers. They are qualified to instruct you on: 
How to properly position your baby on the breast
How to handle mastitis (breast tissue inflammation)
Strategies to increase milk supply
Developing ways to feed premature babies, twins & babies with medical conditions
Hitting weight milestones
Solving problems such as infants falling asleep during breastfeeding or refusing to breastfeed
Finding appropriate pumps, nipple shields, and other equipment
When Should I Call A Lactation Consultant?
We encourage you to consult with one of our lactation consultants if the following criteria applies to you or your infant.  
Consult with a lactation consultant if your newborn:
Does not latch within 24 hours after birth
Feeds less than 8 times in 24 hours
Takes more than 45 minutes to start feeding
Has persistent trouble latching
Does not appear to be sated after breastfeeding 
Has poor weight gain
Produces less than 2 to 3 stools per day on day 3 
Is premature or has special needs
You should also consult with a lactation specialist if you:
Feel anxious or overwhelmed at the prospect of breastfeeding
You have soreness or pain in your nipples
You have hard breasts that do not soften
Need advice on weaning/returning to work
Have questions on feeding, pumping, or feeding positions 
Consult With The Top Lactation Specialists In Northern Virginia
Capital Area Pediatrics provides lactation services to patients at various locations throughout Northern Virginia, including but not limited to our Sleepy Hollow office in Falls Church. Our IBCLC and CLC-certified lactation specialists provide mother-baby dyads with support and education for both breastfeeding and bottle feeding. When you come in, our lactation consultant will begin by asking the reason for your visit and thoroughly review the details of your pregnancy and delivery. We make sure that your experience with us is customized to your unique needs and challenges.
Our lactation consultant will start by giving you and your newborn a brief exam. Then, if you are able, they will observe you nursing your baby to determine what the challenges are and how your technique can be modified to increase your breastfeeding success rate. In addition, you will meet with a dedicated provider from the Capital Area pediatrics team to monitor your baby's health. This is also your opportunity to ask questions about any other questions you may have about caring for your baby, such as sleep, skincare, or other medical concerns. You can put your 'lactation services near me' searches to rest when you make an appointment with Capital Area Pediatrics's lactation specialists. 
Meet Our Lactation Specialists

Capital Area Pediatrics offers expert lactation services as well as comprehensive newborn care to families throughout Northern Virginia.  We are currently offering telemedicine visits for those who prefer to stay home, as well as touchless check-in to minimize the spread of COVID-19. Our dedicated care team is committed to ensuring the safety and health of children of all ages, from specialty and chronic care services to sick visits. Request an appointment online, call our Sleepy Hollow office or find another location near you today.