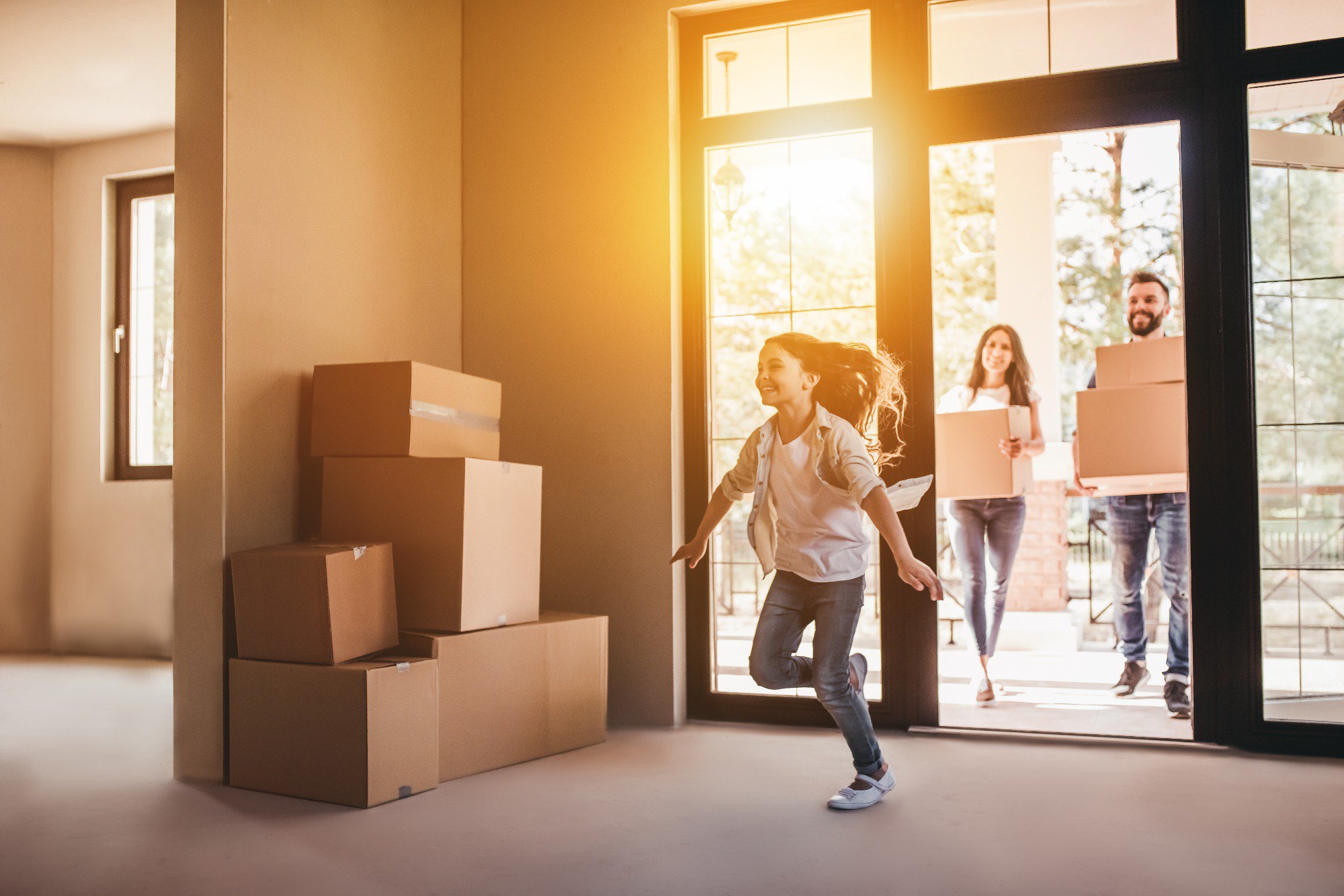 Moving to a new area can be both exciting and stressful. You've got many things to do as you settle into your new home, and one of the most important is to find a new pediatrician for your children. At Capital Area Pediatrics, we understand that this can be a daunting task, but we're here to help.
Our board-certified pediatricians in five locations across Northern Virginia provide comprehensive care for infants, children, and adolescents up to 21 years old. With Capital Area Pediatrics on their side, families can easily access the resources they need to help children thrive and grow into healthy, productive adults with a focus on preventative, healthy habits. We know that finding a new pediatrician is just one item on your move-in checklist, but we want to make it easy for you and your family.
Finding The Best Pediatrician in Ashburn, VA
If you've recently moved to Ashburn, Virginia, our Ryan Park/Ashburn office is the perfect place to bring your children to establish care. We offer a wide range of services; whether your young one needs a routine check-up, has a chronic condition, or suffers an injury, Capital Area Pediatrics has got you covered. Some of the services you can expect at all Capital Area Pediatric locations are:
Well-Child Visits
Well-child visits are annual exams offered by your pediatrician, more frequently for newborns and young children. This visit ensures that preventative care like immunizations, sleeping habits, discussions about nutrition and exercise habits, and more are taken care of. You can also address any delays in your child's development and get answers to any questions you may have.
Sick Visits 
While it is important to practice preventative care, a child inevitably feels sick or under the weather from time to time. Children and adolescents often catch colds, sustain injuries like sprains and strain, have unexplained rashes, or experience other sudden ailments. When this occurs, your Ryan Park / Ashburn pediatrician will be there for you. 
Sports Physicals
Sports physicals allow pediatricians to evaluate your child to determine whether they are healthy enough to participate in a sport. In the state of Virginia, sports physicals are required by many individual schools and by the Virginia High School League (VHSL) before a child participates in a sport. If your children have decided to get involved in sports at their new school, they will likely need sports physicals before they can join. 
Specialty & Chronic Care
Sometimes, your child deals with more than just an acute cold or flu. If your child is struggling with chronic issues like asthma, constipation, eczema, and more, they will require specialized, long-term care. Capital Area Pediatrics offers treatment for a variety of complex or chronic conditions to keep your child in good health.
Learning and Attention Disorders
Attention and learning disorders can make it very hard for children to perform well in school and learn the material. As your child begins a new school, it is important that they receive the care and support they need to be successful. Your Ryan Park /Ashburn pediatrician can diagnose your child and provide helpful resources for them to manage their diagnosis. 
Mental Health Concerns 
No matter their age, if you are wondering about the source of your child's behaviors, you can discuss your concerns with your Ryan Park / Ashburn pediatrician. Anxiety and depression are the most commonly diagnosed mental disorders in children. The symptoms can manifest differently for each child and can be especially unique in teenagers. Identifying mental disorders and treating them in children can be very tricky, but we at Capital Area Pediatrics are prepared to help you and your child.
We also provide same-day sick visits so you can get your child the care they need as soon as possible. We offer all of these services and more at each of our locations, but finding the pediatrician closest to you is important for building your new life in Ashburn, VA. Our Ryan Park office is located at 43480 Yukon Drive, Suite 206, Ashburn, VA 20147. You can schedule your appointment online or give us a call at (703) 723-3201.
Meet The Pediatricians at Capital Area Pediatrics - Ryan Park Office
At Capital Area Pediatrics, each location's care team is dedicated to providing you with outstanding care in sickness and health. When you visit the Ashburn / Ryan Park office, you can rest assured that the providers will welcome you with open arms. You will meet providers like:
No matter which provider you choose, our pediatricians will make your family's transition to life in Ashburn as easy and enjoyable as possible. We offer extensive, compassionate care while keeping your visit quick and convenient so you can get back to exploring your new home.
Learning the Area of Ashburn, VA - Where are Nearby Hospitals & Pharmacies?
As you make your move to Ashburn, VA, your local Capital Area Pediatrician can help you learn the lay of the land, as many of them grew up and live nearby. A few of the convenient things about our office that both providers and patients love are its ample parking, nearby pharmacies, and the proximity to Inova Loudoun Hospital and Inova Healthplex for emergencies. Besides having accessible healthcare near you, there are many things to explore with your family in the Ryan Park / Ashburn area.
When you move your family to Ashburn, VA, you have the opportunity to enroll your children in one of the top-rated school districts in the region. Loudoun County public schools are ranked highly among the best and safest school districts in Virginia. You can rest assured that your children are in good hands in a productive learning environment, and if they experience any learning difficulties, Capital Area Pediatrics will be nearby to help.
The Ashburn area is filled with scenic parks and trails, like Ashburn Park and Banshee Reeks Nature Preserve, for you to have a fun day outdoors with your family, especially as summer comes around. If you're looking to stay cool indoors, there are plenty of fun activities for your kids like gymnastic centers, indoor adventure parks, laser tag, zoos, museums, and more.
What's Happening in Ryan Park? | Family Events in Ashburn, VA
There are also plenty of events to look forward to this summer, like outdoor children's yoga for families on June 6th at Central Park, or a series of kids' concerts (opens in a new tab)happening every Monday at the Easthampton Plaza from June 6th to August 29th. We are certain that you will enjoy all that Ashburn, VA has to offer, and the pediatricians at our Ryan Park / Ashburn office are committed to doing everything they can to make this place feel like home.
Ryan Park/Ashburn is just one of our five surrounding locations of Capital Area Pediatrics. No matter where you go, we offer the same services, and more importantly, the same level of compassionate care at each of our offices in Falls Church, Herndon, Ryan Park/Ashburn, Sleepy Hollow, and Vienna. Capital Area Pediatrics is more than just your local doctor: we put your family's health and wellbeing first and care for you as one of our own.
If your child needs pediatric care, Capital Area Pediatrics offers top-tier pediatric care to families at five surrounding locations throughout Northern Virginia. Our dedicated team is committed to providing everything from adolescent care to wellness visits for your child. All of our providers, including those at our Ryan Park/Ashburn location, are accepting new patients and would be happy to reconnect with our existing families. Request an appointment online, or find a location near you today.