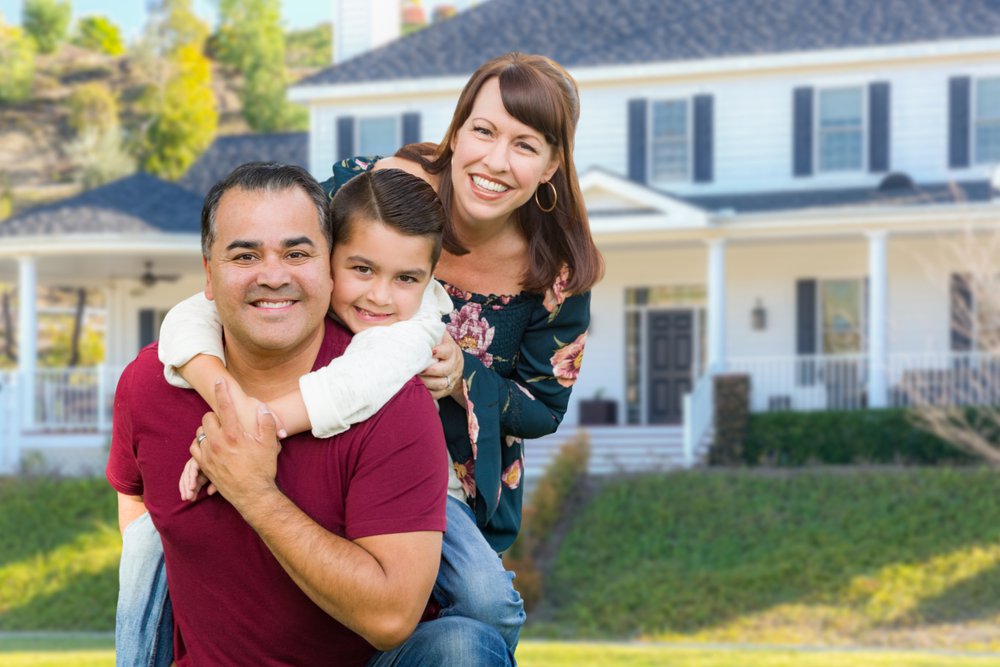 Finding the right place to settle down and build a family is one of the most important decisions you will make. If you've chosen Herndon, Virginia, you've made an excellent choice, as Herndon is a wonderful community in which to raise children. It's not far from Washington, DC., so you have all the advantages of living near a big city, but you can still enjoy a safe, friendly, small-town feel. Whether you are preparing to grow your family or you've brought along your kids, you're going to want to find a reliable pediatrician.
Capital Area Pediatrics provides compassionate, comprehensive care to families all over Northern Virginia. Each of our five locations provides services to family members of all ages, from newborns to young adults. The pediatricians at Capital Area Pediatrics are passionate about providing the best possible care for their patients. They understand that every family is different, and they tailor their care to each family's needs.
Finding A Pediatrician Near You in Herndon, VA
Once you've settled down in Herndon, you'll want to find pediatric care for your family. Capital Area Pediatrics offers a full range of services for infants, children, and adolescents. Some of the care you can expect to receive at our Herndon location, as well as our other locations, includes:
No matter what stage of life your family is in, each location of Capital Area Pediatrics has the services you need to ensure your children are growing up healthy and happy. Finding the right pediatrician for your family is among the first things you should do when you settle down in Herndon. Our Herndon office is located at 12950 Highland Crossing Drive, Suite H, Herndon, VA 20171. Please give us a call at (703) 860-4200 or schedule an appointment online.
Meet Your New Pediatrician in Herndon, VA
The pediatricians at our Herndon office of Capital Area Pediatrics are dedicated to providing the highest quality care for your children. They are all certified by the American Board of Pediatrics and are members of the American Academy of Pediatrics. You have the option of choosing from a variety of trusted providers, such as:
When your family chooses Capital Area Pediatrics as their pediatrician in Herndon, you are choosing an extended family that cares for you like one of their own. At each of our locations, the physicians truly care for their patients and you can rest assured your family is in good hands, no matter which pediatrician you choose.
Settling Down in Herndon, VA
Herndon sits a mere 22 miles from downtown Washington, DC, yet still maintains a small-town charm, a rich history, and a strong sense of community. Providers at our Herndon office love the lively environment, its accessibility, and its wide range of parking options. Aside from having convenient, accessible care near you, there are many things to enjoy in Herndon with your family.
The city of Herndon lies in the Fairfax County school district, which is home to many highly rated elementary, middle, and high schools. The county's very own Thomas Jefferson High for Science and Technology earned the College Success Award in 2020 and 2021 for its track record in helping students enroll and succeed in college. Your children will be on the path to success at Herndon's schools, and Capital Area Pediatrics will be there every step of the way. If your children experience any learning difficulties, our pediatric ADHD & learning disorder specialists will be nearby to help.
While your kids aren't in school, there will rarely be a dull moment with plenty of family fun to be had in Herndon, VA. With Frying Pan Farm Park around the corner, your children can learn about Fairfax County's rural heritage, greet friendly farm animals, and take a wagon ride through the fields. Other attractions like laser tag, museums, and water parks make Herndon the perfect place to make every moment a memory.
Upcoming Family Events in Herndon, VA
This summer is sure to be your best one yet in Herndon, with a calendar full of family-friendly activities. At Dulles Town Center, you can find weekly character parties and entertainment for your children to dress up in costume, get their faces painted, and join superheroes, princesses, and wizards for singing, dancing, and crafting. Outdoor entertainment, children cooking classes, and more are waiting for your family to enjoy as you build a life in Herndon.
Here at Capital Area Pediatrics, we want to make sure you feel at home in Herndon, VA. No matter how you choose to spend your time, you can rest assured that your family pediatrician will be there for whatever you need. Each of our locations provide excellent pediatric care, so you can choose the one that is most convenient for your family. With locations in Herndon, Falls Church, Sleepy Hollow, Ryan Park / Ashburn, and Vienna, we are sure to be in a neighborhood near you. Choose Capital Area Pediatrics for your primary care needs and give your family the best chance at a healthy, happy life.
If your child needs pediatric care, Capital Area Pediatrics offers top-tier pediatric care to families at five surrounding locations throughout Northern Virginia. Our dedicated team is committed to providing everything from newborn care to adolescent care for your child. All of our providers, including those at our Herndon location, are accepting new patients and would be happy to reconnect with our existing families. Request an appointment online, or find a location near you today.