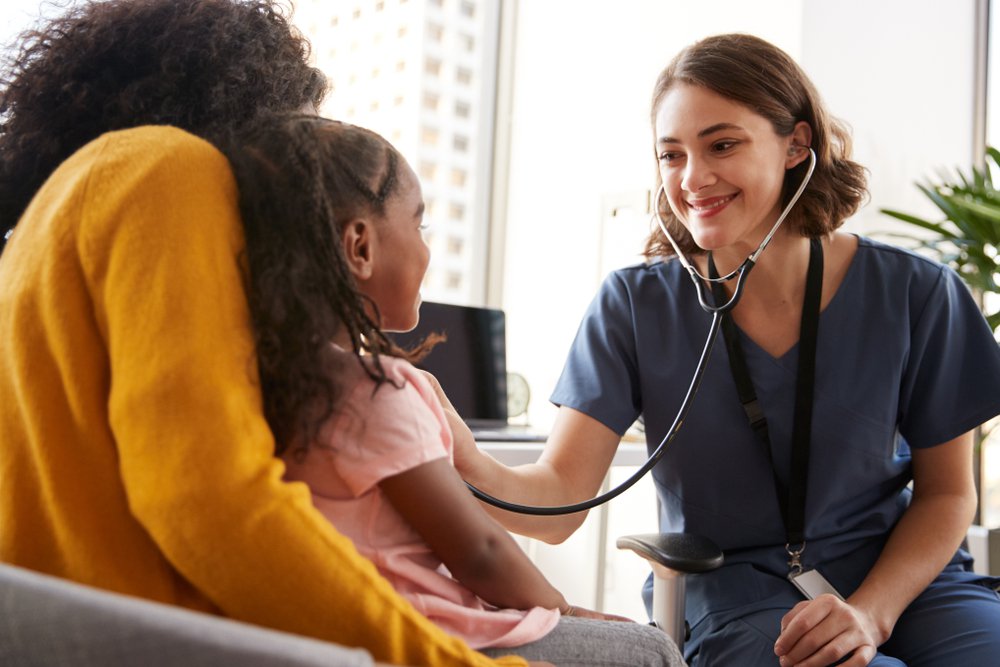 Living near the city can seem hectic and stressful, but if you find the right spot, you can get the perfect balance of both. If you've settled down in Sleepy Hollow, your family has found that perfect spot. Just a short commute from Washington D.C., this community offers the perfect blend of small-town charm and big-city convenience. When living near the city, it's important to have a primary care provider for your family.
The practitioners at Capital Area Pediatrics are proud to offer both well and sick care for your children across five locations in Northern Virginia. At each of our locations, our board-certified practitioners will provide comprehensive care for your family and ensure that your children develop into healthy adults.
Finding The Right Provider
If you are looking for a primary care provider in Sleepy Hollow, Capital Area Pediatrics has got you covered. At our Sleepy Hollow location, as well as our other locations, your family can receive definitive care for things like:
Chronic Conditions - If your child suffers from a

chronic condition

like asthma, chronic headaches, skin conditions, and more, our primary care physicians can offer long-term, specialized care to help them manage their condition and stay in good health. We can also coordinate care and refer your child to specialists in our trusted network if needed.
Diagnosis of Learning & Attention Disorders - Many children struggle with

learning and attention disorders

that can make life harder for them both in and out of the classroom. These neurologically-based processing problems can interfere with a child's ability to read, write, or solve math problems, and may also make it difficult for children to master skills such as organization, time planning, and abstract reasoning. Our providers have experience in diagnosing simple, common disorders and problems. If we feel an additional opinion is needed, we can refer your family to a trusted partner for an in-depth evaluation. Additionally, we are proud to provide support and resources to every family who visits us. 
Sick visits - While you make every effort to ensure your child's health, they will likely get sick from time to time. When your child feels under the weather, you can bring them in for a sick visit with their primary care provider. During a sick visit, your CAP primary provider can diagnose common illnesses in your children such as a cold or the flu, abdominal pain, mild injuries like sprains and strains, and more. In non-emergency situations, it is best to visit your child's primary care provider instead of visiting the ER or urgent care center. Not only does it come with financial incentives as it is a less expensive option than visiting urgent care, but your child's primary care provider knows them best. This allows them to offer more comprehensive, targeted care.
Sports Physicals - If your child is involved in sports at school, they are most likely going to need a sports physical. A

sports physical

is a physical exam conducted by a health care professional to evaluate whether a child is healthy enough for physical activity. During this physical, your primary care provider will examine your child's medical history and address any health concerns or medical conditions that could prevent them from participating in their chosen sport. The local school district (

Fairfax County Public Schools

) requires students to have completed a physical exam and school-required forms after May 1 for the upcoming school year, so you will want to bring your child in for a sports physical before the season starts. 
Mental Health - As children grow and develop, they often go through different emotional challenges. While this is normal, if emotional or behavioral issues persist, it could be a sign of a more serious issue. Anxiety and depression are the most common mental disorders diagnosed in children and teenagers. If you believe your child is struggling with their mental health, your primary care provider can help. The practitioners at Capital Area Pediatrics can assist in making a diagnosis, and providing treatment options for common

mental health

conditions.

At Capital Area Pediatrics, we treat patients as a part of our family. The primary care providers at each of our locations have your family's best interest at heart and will work hard to ensure the overall health of your children. Just like knowing where the nearest emergency room is, finding out who your trusted primary care practices are should be one of the first things you do when you settle down in your new home. Capital Area Pediatrics is happy to be that safe place for your family at each of our five locations across Northern Virginia. You can visit our Sleepy Hollow location at 6565 Arlington Boulevard, Suite 210, Falls Church, VA 22042, or schedule an appointment online.
Practitioners at Sleepy Hollow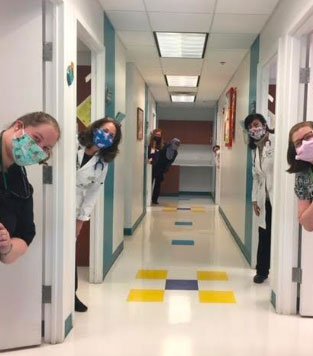 The primary care team at our Sleepy Hollow office of Capital Area Pediatrics is ready to welcome your family with open arms. Our office staff is filled with accredited, certified health professionals who are dedicated to providing the best care possible. You can choose from trusted primary care providers such as:
No matter which primary care provider you choose, your family will be in good hands at Capital Area Pediatrics in Sleepy Hollow. At each of our locations, our primary care providers will work tirelessly to ensure your family gets the care and support they need. Living in Sleepy Hollow
Sleepy Hollow is the perfect place for your family to call home. This lovely community is situated just minutes from the bustle of the city, but it boasts a peaceful, wooded setting that is perfect for raising a family. In Sleepy Hollow, you'll enjoy all the amenities of urban living while still being able to take advantage of the great outdoors. The community features plenty of green space, as well as easy access to hiking and biking trails. Further, with excellent schools and a variety of shops and restaurants, Sleepy Hollow has everything your family needs to thrive.
In Sleepy Hollow, your children will have the opportunity to attend Fairfax County Public Schools, one of the top-rated school districts in Virginia. Your child will be set up for academic success in Sleepy Hollow, and if they run into any issues, Capital Area Pediatrics will be close by to assist in their mental and physical development. Whether they are struggling with learning and attention disorders or experiencing mental health issues, your primary care provider in Sleepy Hollow will help them get the care they need.
Upcoming Events in Sleepy Hollow
Many parents worry about their children spending their summer in front of the living room TV screen, but fortunately, there are plenty of family-friendly events coming up in Sleepy Hollow to keep the whole family out and about. There are events like the Smithsonian American Art Museum Arcade on August 5th where they can explore and play classic video games that encourage learning. The Sleepy Hollow Recreation Department also offers a variety of programs for children of all ages, including arts and crafts, sports, and more. And don't forget about the library's summer reading program or the Sleepy Hollow Farmers' Market every Saturday from 8 am to 12 pm for fresh, local produce! With so many options available, your family is sure to find something to enjoy this summer in Sleepy Hollow.
If your family is exploring their new home in Sleepy Hollow this summer, let the primary care providers at CAP be your guide. At Capital Area Pediatrics, we want to make sure that your family feels right at home, no matter which location you have chosen. Each of our locations can assist you with all of your healthcare needs, so you can choose the one that is most convenient for your family. With locations in Herndon, Falls Church, Sleepy Hollow, Ryan Park / Ashburn, and Vienna, we are sure to be in a neighborhood near you. Choose Capital Area Pediatrics for your primary care needs and keep your family happy and healthy.
If your child needs pediatric care, Capital Area Pediatrics offers top-tier pediatric care to families at five surrounding locations throughout Northern Virginia. Our dedicated team is committed to providing everything from newborn care to adolescent care for your child. All of our providers, including those at our Sleepy Hollow location, are accepting new patients and would be happy to reconnect with our existing families. Request an appointment online, or find a location near you today.