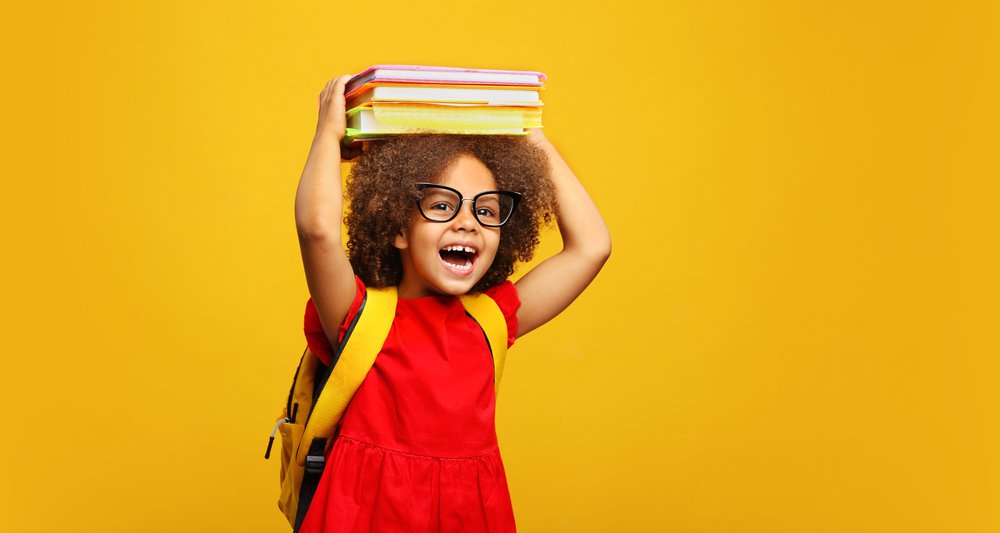 Back to school is always an exciting time for both you and your children, but it can also be a bit hectic. From helping your young one with the summer book report they put off until the week before, to getting last-minute school supplies and making it to doctor checkups, preparing for school can get a little stressful. At Capital Area Pediatrics, we want to make this time as stress-free as possible for you and your family, so we are ready to assist you through this transition. We offer a wide range of pediatric services to meet the needs of your family and make sure your children are getting the care they need to start the school year off right.
Finding a Pediatrician in Falls Church, VA
At Capital Area Pediatrics, we offer a variety of pediatric services to meet the unique needs of your family. From comprehensive well-child checkups and immunizations to treatment for minor illnesses and more, our team is here to help keep your child healthy and happy.
At all five of our Capital Area Pediatrics locations, including Falls Church, your children can prepare for the school year with services like:
Well-Child Care

- We recommend well-child checkups at least once a year for children of all ages. During these visits, we will track your child's growth and development, and update you on any developmental milestones they should be reaching. Before being enrolled in local school districts such as

Falls Church City Public Schools

,

Arlington Public Schools

, or

Fairfax County Public Schools

, students must provide reports of a completed physical examination from licensed physicians and be up to date on required vaccinations and screenings. During their well-child visit, we will administer any necessary immunizations and proper screenings for illnesses, and guide you in keeping your child healthy and safe.

Sick Visits

- We know that kids will be kids, and sometimes they get sick. Whether it's a cold, the flu, or something more serious, our team is here to help. We offer same-day appointments for sick visits so you can get your child the care they need as quickly as possible. You can also

self-schedule

an express sick visit appointment through our website.

Adolescent Care

- As your child enters adolescence, they will need to start thinking about their health in a whole new way. At Capital Area Pediatrics, we offer comprehensive adolescent care services to help your teen transition into adulthood. We provide guidance on everything from nutrition and exercise to mental health and more.

Sports Physicals

- A sports physical is a physical exam performed by a physician to ensure your child is healthy enough to participate in physical activity. As they grow older and get more involved in school, many children choose to participate in sports and extracurricular activities. If your child wants to join a school sports team in the surrounding school systems, they must provide proof of a completed sports physical. At Capital Area Pediatrics, we offer sports physicals to make sure your child is healthy and able to participate in the activities they love.

Mental Health Care

- Childhood can be a surprisingly tough time for many kids, and we want to help them through it. With the challenges that accompany growing up and trying to fit in at school, many children can experience troubling or confusing emotions. Mental health is just as important as physical health, and maintaining your child's mental health can significantly improve their quality of life. That's why we offer evaluations for children and teens struggling with anxiety, depression, eating disorders, and more.  We can offer some counseling within Capital Area Pediatrics, or refer to community partners for further in-depth management.

Learning & Attention Disorders

- Some children have trouble keeping up with their school work or paying attention in class, which can negatively impact their learning and development without proper care and accommodations. We offer screenings and evaluations for children who may be struggling with learning or attention disorders like ADHD or dyslexia. We can also provide guidance and resources for parents to help their children succeed in school and manage their diagnosis.

At Capital Area Pediatrics, we know that every child is different and that no two families are alike. No matter what your family needs help with, your trusted pediatrician will be there for anything that you need at any of our five locations across Northern Virginia.
Meet Your Family's Pediatrician
Along with preparing for a new school year, finding the right pediatrician can be an equally daunting task. At Capital Area Pediatrics in Falls Church, you will have no problem finding a trustworthy physician who will dedicate themselves to providing exceptional care to your family. Some of the healthcare professionals you can expect to meet at our Falls Church location include:
No matter what service your family needs, all our Falls Church providers will be happy to assist you. The team of healthcare professionals at Capital Area Pediatrics is dedicated to giving your family the compassionate care you need, whether it's at Falls Church or any of our other locations.
What's Coming Up This School Year in Falls Church
Falls Church is home to several excellent schools, and we know that parents want their children to get the best education possible. At Capital Area Pediatrics, we serve multiple school districts, including Arlington Public Schools, Fairfax County Public Schools, and Falls Church City Public Schools. These excellent school districts promote a student-centered, innovative, and inclusive community of lifelong learners, so you can rest assured that your children are in good hands. If your children experience any mental health issues or struggle with learning and attention disorders, your Falls Church CAP pediatrician is right nearby to lend a hand.
Falls Church is a vibrant, close-knit community with plenty of activities and events for residents of all ages. Even though your kids will be busy with school during the day, there are plenty of activities for the family to do on the weekends or after school -- if they've finished their homework, of course!
The Falls Church Farmers Market is open every Saturday from 8 am to noon, rain or shine! With over 30 vendors, the market offers a wide variety of options for you and the family to explore and create a fun weekend tradition. Also coming up is the 46th annual Falls Church Festival on September 17th. This family-fun event will feature The Taste of Falls Church, a beer garden, live music, children's entertainment, and booths from local crafters, businesses, and civic organizations. Come visit us at the Capital Area Pediatrics table!
As your children settle into the new school year and your family jumps back into a routine, don't hesitate to reach out to Capital Area Pediatrics for a helping hand. Our team of care providers is ready to help your family stay happy and healthy all year long. Each of our locations can assist you with all of your healthcare needs, whether it's during the school year or on summer vacation. With locations in Falls Church, Herndon, Sleepy Hollow, Ashburn / Ryan Park, and Vienna, we are sure to be in a neighborhood near you. Choose Capital Area Pediatrics for your family's healthcare needs, and we will be with you every step of the way.
If your child needs pediatric care, Capital Area Pediatrics offers top-tier pediatric care to families at five surrounding locations throughout Northern Virginia. Our dedicated team is committed to providing everything from newborn care to adolescent care for your child. All of our providers, including those at our Falls Church location, are accepting new patients and would be happy to reconnect with our existing families. Request an appointment online, or find a location near you today.