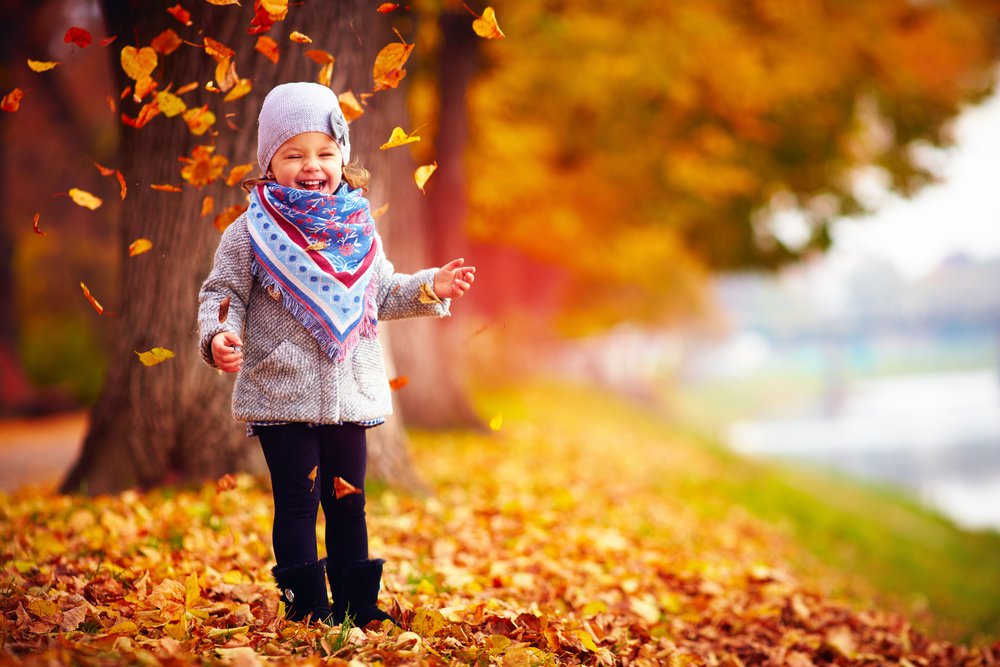 As the leaves begin to change color and the weather gets cooler, it's time to start thinking about cold and flu season. While your children are getting accustomed to the new school year, you may need to be on the lookout for signs of illness. This fall, you'll want to stay in close contact with your child's pediatrician to keep an eye on their health. Fortunately, Capital Area Pediatrics will be right there to help your family with anything you need.
Capital Area Pediatrics is proud to offer primary care services for children of all ages throughout Northern Virginia. Our board-certified pediatricians are committed to providing high-quality, compassionate care for every child we see. With five locations across Northern Virginia, your family is sure to find reliable pediatric health care near them.
Pediatric Care in Vienna
As your children settle into the new school year in Vienna, VA, they'll need a trusted pediatrician to help them along the way. At all five locations of Capital Area Pediatrics, including Vienna, your children can receive the care and support they need to get through the school year with services like:
Newborn Care

- At Capital Area Pediatrics, we understand how demanding caring for an infant can be. The American Academy of Pediatrics (AAP) recommends infants get checkups at birth, three to five days after birth, two weeks after birth, and at the ages of 1, 2, 4, 6, 9, 12, 15, 18, and 24 months. From newborn age to two years old, the first couple of years are among the most crucial times in a baby's growth and development. Your CAP pediatrician will be there every step of the way to ensure your baby is developing as it should, conducting important exams, taking measurements, and assessing behavior. When you're starting a family, we understand that you may have questions, so we provide

prenatal classes and newborn classes

for new and expecting parents at Capital Area Pediatrics.

Adolescent Care

- Going through puberty and transitioning from childhood to young adulthood can be confusing for both parents and adolescents. We understand the unique needs of adolescents and are here to help them through this important, often overwhelming stage of life. We offer adolescent health services, including routine check-ups, immunizations, and mental health care. We also provide guidance on adolescent development and sexual health. We strive to create a safe and welcoming environment for children to grow into healthy young adults.

Sick Visits

- During this busy season of viral infections and illnesses, it's not unlikely that your child gets sick. Capital Area Pediatrics offers Express Care sick visits for our established patients aged 3 months and older. These sick visits are for single symptoms that have lasted less than 2 weeks, or for mild symptoms that require clearance from school or daycare. Symptoms such as sore throat, ear pain, congestion, pink eye, vomiting, diarrhea, and fever can all be evaluated during an Express Care visit. We understand how busy this time of year can be, so we have made self-scheduling available for all Express Care visits. For chronic symptoms, such as wheezing or asthma, you can complete a request for an appointment online and include more detailed information. Additionally, any established CAP patients can be seen at any CAP location that has availability. We want to make sure your children are taken care of this fall, so please do not hesitate to

schedule an Express Care visit

if they are feeling under the weather.

Specialty & Chronic Care Services

- Capital Area Pediatrics is pleased to provide a full range of specialty and chronic care services. Our team of highly trained specialists offers specialty health care for children with conditions ranging from allergies and asthma to developmental delays and eating disorders. We are dedicated to providing the highest quality of care, and our clinicians work collaboratively to ensure that each child receives the individualized attention they deserve.

Learning & Attention Disorders 

- Many children struggle with learning and attention disorders, such as ADHD and dyslexia. These disorders can make school and everyday activities extremely challenging. Our team of specialists is here to help your child overcome these obstacles and succeed in all areas of life. At Capital Area Pediatrics, most of our providers have experience in diagnosing and treating simple, common disorders and problems. If we feel an additional opinion is needed, all of our doctors can refer your family to a trusted partner for an in-depth evaluation.
Early Development / Autism - Early intervention is critical for children with developmental issues or autism spectrum disorders. At Capital Area Pediatrics, we can offer consults and screenings, provide community resources for in-depth evaluations and/or treatment, and help to coordinate treatment plans to help your child reach their full potential. After initial discussions about developmental concerns, we can also offer additional consults and screenings to families struggling to find answers regarding their children's health and cognitive skills.

Sports Physicals

- As your child prepares for the new school year, they may be required to get a sports physical before they can join an athletic team. Fairfax County Public Schools serve the town of Vienna, and they require students to have completed a physical exam before participating in school sports. These are required to be after May 1 for the following school year. Our pediatricians are experienced in conducting these exams and can guide how to safely participate in sports.
The physicians at every location of Capital Area Pediatrics are experienced in treating children with a variety of concerns and conditions, as well as providing exceptional preventative care. Whether you are located in Vienna or another town in Northern Virginia, you can count on Capital Area Pediatrics to be there for your family.
Meet Vienna's Top Pediatricians
When you choose Capital Area Pediatrics as your child's primary care doctor in Vienna, you have the opportunity to receive comprehensive care from dedicated health professionals. We have a variety of providers experienced in pediatric medicine, from primary care providers to lactation consultants. You can choose from providers like:
No matter which provider you choose, you can be sure that your child will receive the best possible care at Capital Area Pediatrics in Vienna. Each of our locations are equipped with experienced providers who are dedicated to making your family's lives easier.
Fall Fun in Vienna
There are many reasons why people choose to live in Vienna, but among the top two for many residents are the schools and the sense of community. The town of Vienna is served by the Fairfax County Public School System, which is consistently ranked among the best school systems in the country. You can send your children off to school this fall knowing that they will be receiving an exceptional education in a positive environment. If they experience any learning difficulties, your CAP pediatrician will be right nearby to help with anything they need.
In addition, Vienna is a close-knit community where residents look out for one another. With plenty of parks, hiking trails, and even a community garden for all residents to enjoy, the town is filled with opportunities for family-friendly fun. The town hosts many community events, like the Vienna Oktoberfest and the annual Light Up Vienna Holiday Decorating Contest. These events have plenty of activities suited for the enjoyment of adults and kids alike. Vienna is the perfect place for your children to grow up in a close, supportive community.
Capital Area Pediatrics is happy to make your life in Vienna as enjoyable as possible. With a CAP pediatrician by your side, your family is sure to be happy and healthy all year long, no matter which location you choose.
If your little one is showing signs of seasonal illness, or you just want to keep your family prepared and healthy, reach out to the experts at Capital Area Pediatrics. With five locations across Northern Virginia, you are sure to find a CAP pediatrician near you who will care for your children like one of their own.
If your child needs pediatric care, Capital Area Pediatrics offers top-tier pediatric care to families at five surrounding locations throughout Northern Virginia. Our dedicated team is committed to providing everything from newborn care to adolescent care for your child. All of our providers, including those at our Falls Church location, are accepting new patients and would be happy to reconnect with our existing families. Request an appointment online, or find a location near you today.